When children play Fractazmic, they know they're having fun, and you know that they're learning!
Fractazmic
is an interactive & fun lesson in fractions that gives your child (unlimited) practice at their individual level.
Each brightly colored card displays fractions, along with eye catching graphics, to reinforce what your child is learning. Players will quickly identify the fractions on their cards and calculate their way to fun and learning!
Fractazmic
teaches fractions, numbers and measurement, students from 1st-8th grade can benefit from this learning game.
Fractazmic Decks Include:
60 Math Learning Cards
Each card clearly numbered
Each card clearly labeled with the fraction and reinforcing graphic.

What makes Fractazmic Decks Special:
Quickly learn to convert and add fractions.
Reinforces relationship between fractions and measurements.
Shows real world use of fractions.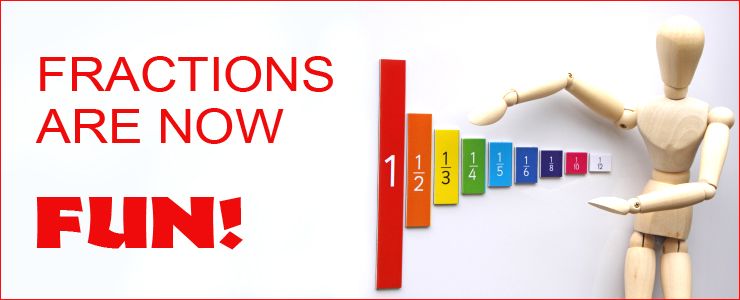 The cards can be used in various ways to fit best with where your child / student is at from using the individual sets of cards to first familiarize the child with the different fractions to playing the different games. Fractazmic can be played by 2-4 players, but also be used individually by the student.
The aim of the game is to combine the different cards in a suit to make 1(a hand). The player with the most 'hands' wins.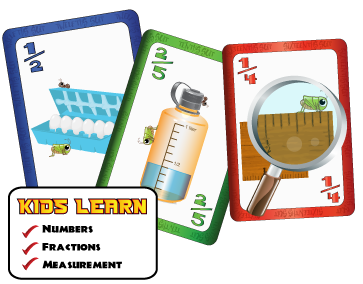 These are fun, educational card games which retail for

US
$6.95
per deck of cards.
Fractazmic's amazing creators can be contacted for support or advice through their contact page HERE.
To see what my fellow Crew Mates had to say about Fractazmics, visit the Homeschool Crew Blog to read more.

**Disclosure: My review and opinion written in this post is entirely my own. This product was provided to me for free in exchange for my review as a member of the 2011-2012 The Old Schoolhouse Magazine Homeschool Crew.