"Unlock Your Child's Potential"
K5 Learning is a personalized online learning program for Math and Reading enrichment. Just as the name indicates, it is structured to meet the needs of those in grades K thru 5.
It it 4 programs in one and works on the areas of Reading, Spelling (and Vocabulary), Math, and Math Facts.
This is a breakdown of what you can expect in each area:

Reading
helps kids become strong readers and develop a love of reading. This award-winning program covers phonemic awareness, phonics, sight words, vocabulary and reading comprehension.
Spelling
is an advanced vocabulary program which improves language skills one word at a time. We feature adaptive instruction, automatic word generation, an optimized visual interface, and a 150,000+ word database.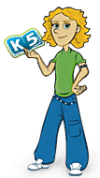 Math
is an award-winning program which builds self confidence and a deep understanding of math concepts. K5 Math covers numbers and operations, geometry, measurement (including time and money), algebraic thinking and data analysis.
Math Facts
uses adaptive technology to help kids develop instant recall of basic addition, subtraction, multiplication and division facts. Progress on each and every math fact is monitored until mastery is obtained.
This is what a 'results' screen would look like: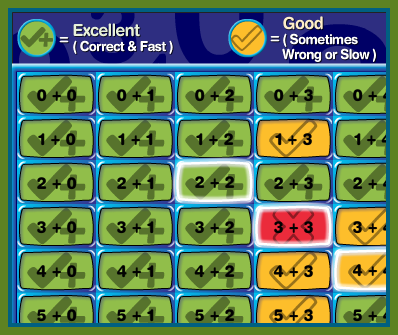 Lessons are assessment based; not generated only by academic grade level. If a child struggles in an area, K5 will adjust the curriculum to meet the child's needs. I also found it helpful that the speed could be adjusted for the math facts screen- not too fast and not too slow. It is 100% web-based and available to work in 24/7.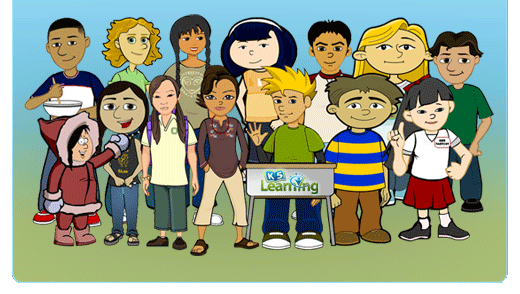 The company offers a
14 day Free Trial
.
- no obligation
- no credit card needed
- free math and reading assessments
- 14 days of free lessons
Regular subscription pricing
is available in Monthly or Annual installments. Please visit
www.k5learning.com
for more details. To learn more about K5 Learning, check out their
website
. And to see what my fellow Crew members have to say about K5 Learning, look
here
to read more.
**Disclosure: My review and opinion written in this post is entirely my own. This product was provided to me for free in exchange for my review as a member of the 2011-2012 The Old Schoolhouse Magazine Homeschool Crew.**