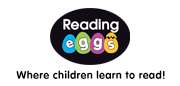 I am so excited to bring you this review- I just adore the age range when my kiddos are learning to read. I have lots and lots of games and curriculum for K & 1st grade, mostly because I want learning to read to be fun, fun, fun! This program is NO exception- we've had so much fun with it! Actually its my 6 year old that has had a blast! Ok, on to the goodies:
Reading Eggs
is an online program that introduces children to the world of reading through interactive stories and games with fun characters. With activities for ages 3-7, Reading Eggs helps to spark a love for reading with everything from alphabet recognition to phonics to early reader stories. Puzzles, games, and songs are used to capture a child's attention and make the reading experience multi-sensory. Reading Eggspress (another part of the Reading Eggs World) is geared for older children (7-13) to encourage fluent reading.
This is an example of what you will see on this online reading program: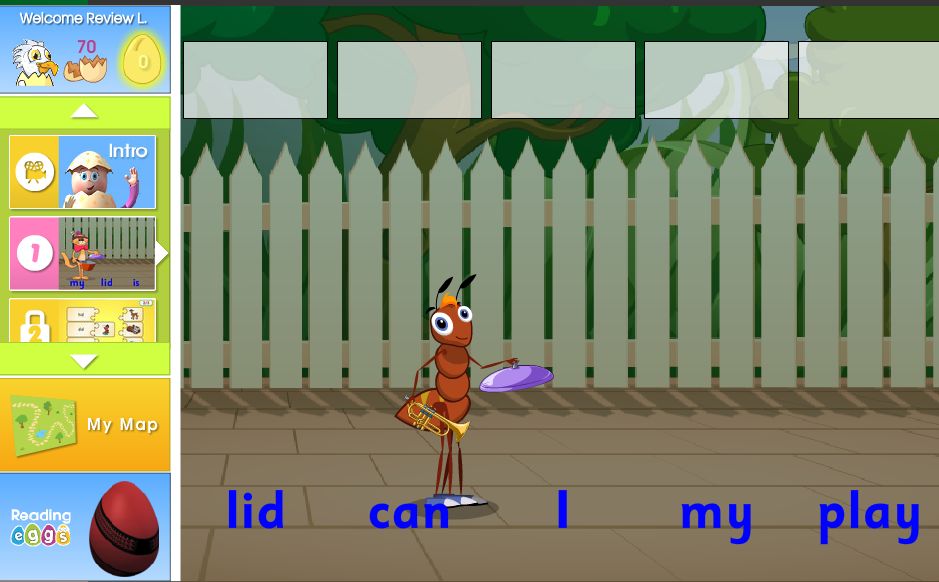 This is an example of a reading comprehension test might look like:
And this is what another 'test screen' might look like: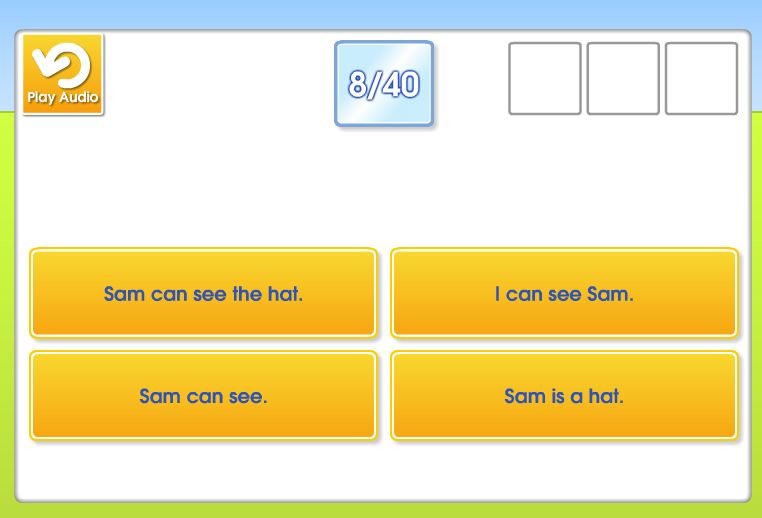 Reading Eggspress offers reporting so that parents can keep track of what the children are learning and how well they're doing. Lessons cover Year 2 to Year 6 reading curriculum in an engaging online world that children enjoy. Stories cover both fact and fiction for a broad range of reading material. A map aids in navigation throughout Reading Eggs World. After the completion of each map, there is a quiz. The results are sent to parents in an email. Children can earn online game rewards by completing lessons.
Below is a 'map' that is used- our 6 year old daughter loved this program. The map especially made her giggle (not to mention feel like a big girl because this program was JUST FOR HER!).
Reading Eggs also offers
companion books and writing workbooks
to go along with the program. These are optional, but reinforce each online lesson.
There is a
14-day free trial available
, so there is no risk with Reading Eggs.
Subscriptions
are available in the following options:
12 months for $75 (add a second or third child at 50% off)
6 months for $49.95 (add a second or third child at 50% off)
Monthly for $9.95
To learn more about Reading Eggs, check out their
website
. And to see what my fellow Crew members have to say about Reading Eggs, look
here
to read more.
**Disclosure: My review and opinion written in this post is entirely my own. This product was provided to me for free in exchange for my review as a member of the 2011-2012 The Old Schoolhouse Magazine Homeschool Crew.**