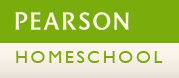 Pearson Education Inc. is a curriculum supplier (to school districts across the nation). They are proudly presenting
Pearson Homeschool
. This curriculum has been created to help you develop a rich love of learning in your home education program.
Pearson has offered four examples of their curriculum to reviewers on the TOS Homeschool Crew. Each family had the opportunity to review one of the four products at a grade level that would be the best fit for their family. Our family received myWorld Social Studies: Regions Of Our Country, 4th grade.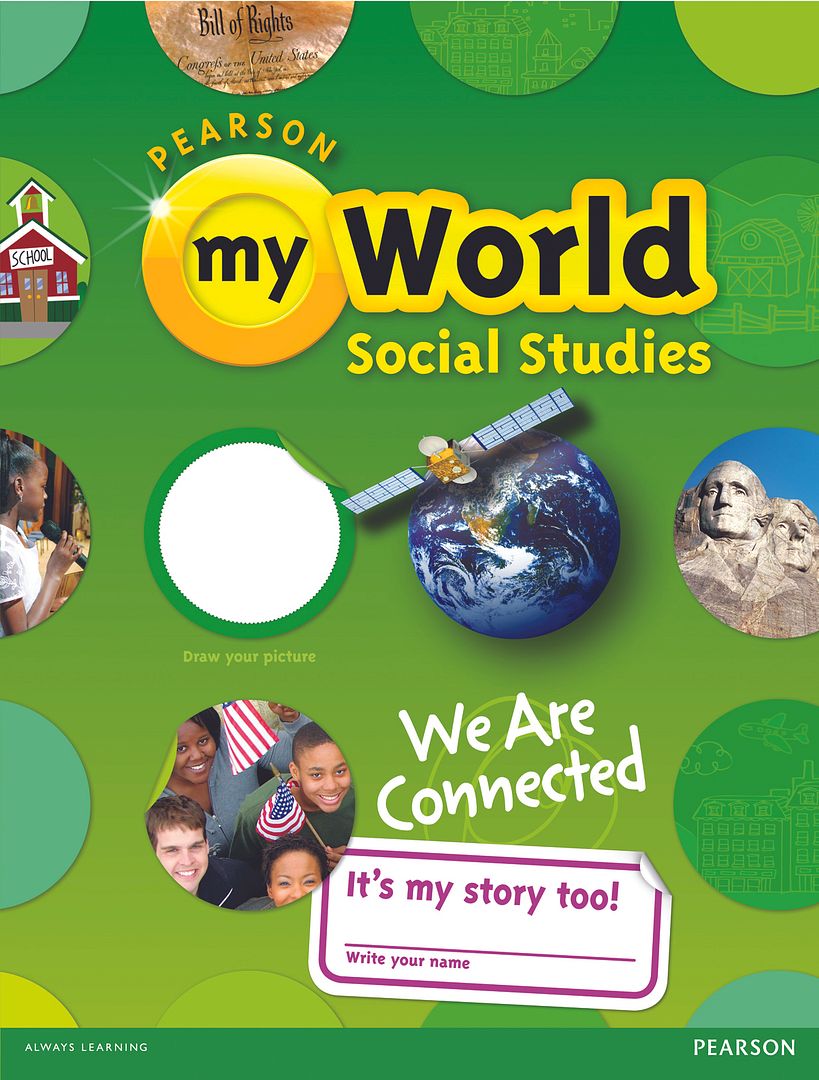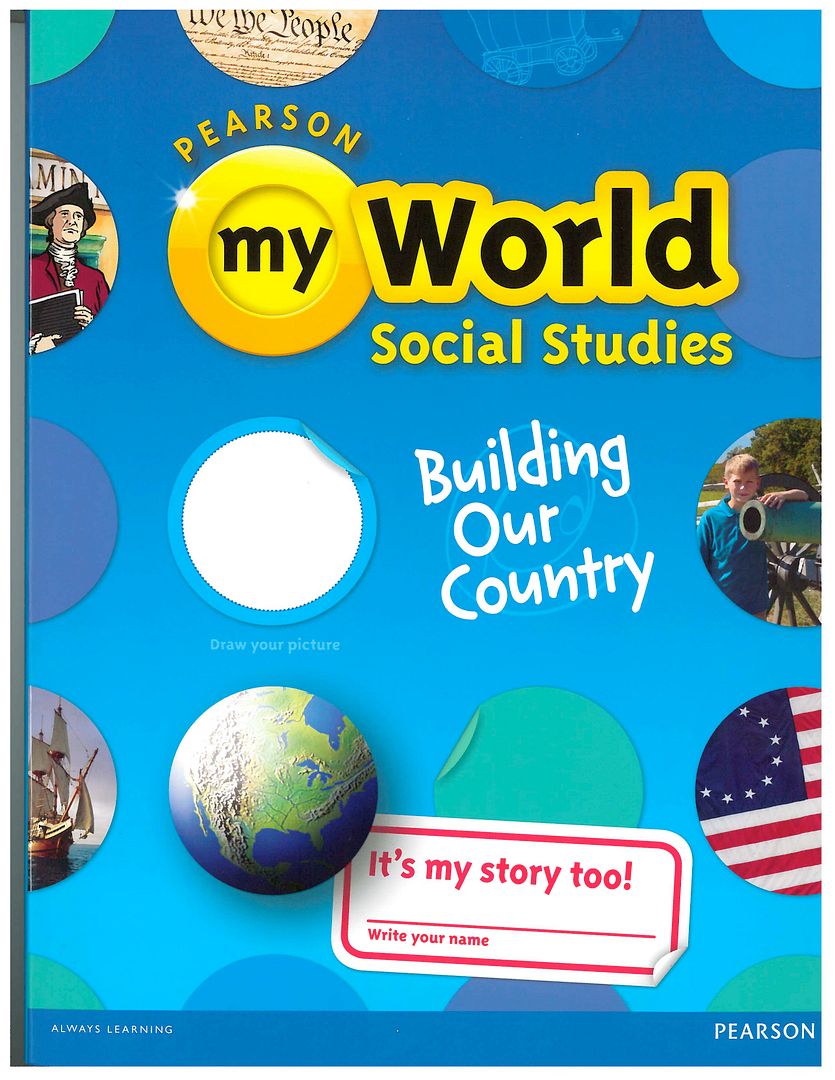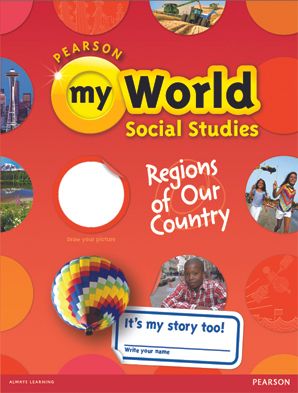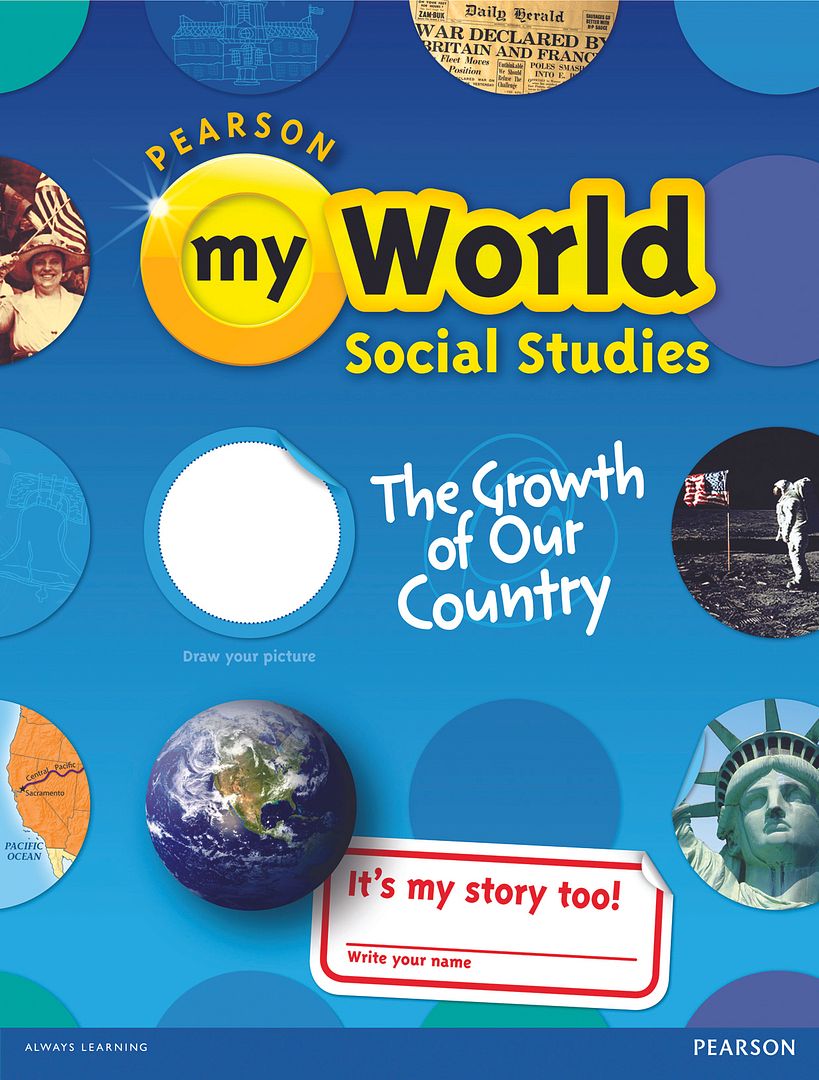 Growing up in public school, I never really enjoyed Social Studies. When we received this review I was very excited to see what was inside and to present it in a fun way to my children. I really want my children to be interested every aspect of learning. I've come to realize how important this subject really is so my goal was to be excited about presenting a subject in hopes my kiddos would be excited too! The main lessons in the book we reviewed were: Land and Regions in the US, Weather and Climate (along with Maps), Regions and Resources, and People and the Land. There's a list of vocabulary words along with each chapter, that was another bonus for us. This Mama is big on vocabulary and usage! :)
myWorld Social Studies uses Essential Questions help students see the "big ideas" they're learning about, and activate prior knowledge in social studies. These questions engage students in an active discussion of what they already know about the topic, but also encourage them to think further.
This curriculum also offers a variety of ways for your child to think critically about key concepts so they actively experience the world they live in and develop a true understanding of the subject. For me, that's the main goal in learning- to develop a true understanding!

Students don't simply memorize facts, dates, and places. They take what they've learned and transfer that knowledge to new content, situations, ideas, and to their own lives. The goal is to help your kiddos become successful learners so they will remember not only what they have been taught, but how to learn more (and want to learn more)!
Scott Foresman's myWorld Social Studies will be priced at $69.99 for their Homeschool Bundle
for the 2012-13 school year. Please visit Pearson Homeschool's website for individual pricing details.
Read what other crew members are saying about Pearson Homeschool on the TOS Blog.
**Disclosure: My review and opinion written in this post is entirely my own. This product was provided to me for free in exchange for my review as a member of the 2011-2012 The Old Schoolhouse Magazine Homeschool Crew.